Johnny Depp - A New Age Icon
The Lone Ranger official trailer.

Johnny Depp has rapidly become one of the most respected actors in the Hollywood set due to his seemingly fearless approach to work. Where most actors are happy to find a niche they are happy with, Johnny Depp seems to revel in the challenge of difficult and sometimes obscure rolls. From Edward Scissor Hands to 'Captain' Jack Sparrow to the Mad Hatter, Johnny proves again and again that there is not a part he can't excel in.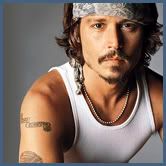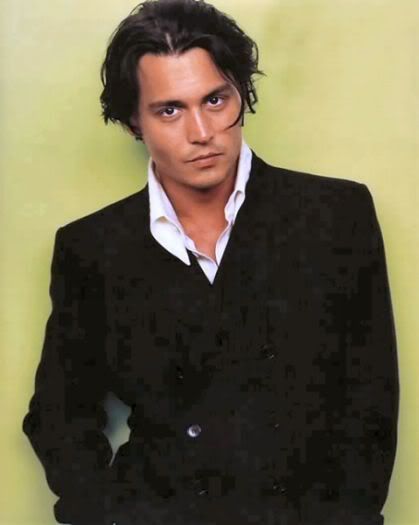 Johnny Depp - TV And Film
Born in Kentucky, Johnny Depp was raised in Florida. His first feature film roll was in A Nightmare On Elm Street. From there he played both TV (21 Jump Street) and Film Rolls (Oliver Stone's Platoon and Tim Burton's Edward Sissorhands). It was the roll of Edward Scissorhands that made Johnny Depp a household name and also started a fruitful and productive working relationship with Tim Burton. Other Films have followed, all diverse and challenging, Depp seemingly going out of his way to find challenging parts to play.
Johnny Depp's most successful movie franchise to date is without doubt 'The Pirates Of The Caribbean' series in which he plays Captain Jack Sparrow, a character modeled off the the Rolling Stone Keith Richards who has since made an appearance in one of the films as Jacks Sparrows father.
With Tim Burton
Working with Tim Burton has produced 8 films starting with Edward Sissorhands which was Burton portraying his inability to communicate as teenager. Sleepy Hollow followed next in which Depp plays Ichabod Crane who is sent to investigate gruesome murders in which the victims are left without a head.

It would be 6 years before Depp and Burton worked together again and this time they remade Charlie and the chocolate factory and this was swiftly followed by Corpse bride, an animated film using in which Johnny voice acts the lead.

Depp amazed audiences and himself when he made the hit musical Sweeney Todd. Taking singing lessons prior to recording ensured that he hit every note without a problem. No singing was needed when Burton invited him to play the Mad Hatter in Alice in Wonderland, a roll that leaves the viewer wondering if that really is Johnny Depp on the screen. His last film with Tim Burton has been Dark Shadows, a film version of the dark soap opera from the late 60's early 70's.
Other Famous Films
Other well known films staring Johnny are The Ninth Gate, From Hell, Fear and Loathing in Las Vegas, Blow and his new upcoming film - The Lone Ranger in which he plays Tonto.